Good afternoon fellow bloggers!
---
I hope everyone is having a lovely Thursday. We've nearly made it another week and can almost cross off another day with that red pen above our calendar. 
---
Now, I don't know about you, but I always like to have something to look forward to so I have a little goal between my working weeks keeping me sane. Whether that be small or big, it really helps me get through the days.
What kind of goals do I look forward to?
My boyfriend coming down to visit me: 
Every two weeks, my boyfriend who lives over 100 miles away gets on a train and starts his 4 hour journey over to my house. I do sometimes feel bad that he does it more than I do, but I would probably have a breakdown if I attempted to drive over there more than once a month (I get tired easily).
This may seem like a small thing to look forward to, but when you jump into working full-time and hardly being able to see each other, it becomes something of a luxury. Since being at university together where you're only down the road, we realise how long distance is definitely not the way forward for us.
  2. Holiday days off work:
We are all entitled to a certain number of days holiday when employed. For me I started with 25 to use however I want across my year working. As it stands, I have 10 left, which is actually pretty good. My aim was to save as many as I could without having a break down so that I can have a big blow out towards the end of my term.
It's around now that I have started to plan some more days off and making the most of my time. Having these to look forward to makes a huge difference to me. Not having to wake up to my alarm, not having to make the same commute in I do most days of the week and most of all, not having to sit at my desk ruining my eyes in front of a computer screen…bliss.
 3. Returning to University:
This is one of the bigger goals I very much look forward to. I've mentioned before how I can't wait to get back into the lifestyle of an independent student, but I really CANNOT WAIT! If you've attended University at any point in your life, you will understand how it feels to be plunged into your own little world and be responsible for everything you do. That may sound scary, but I very much enjoy it.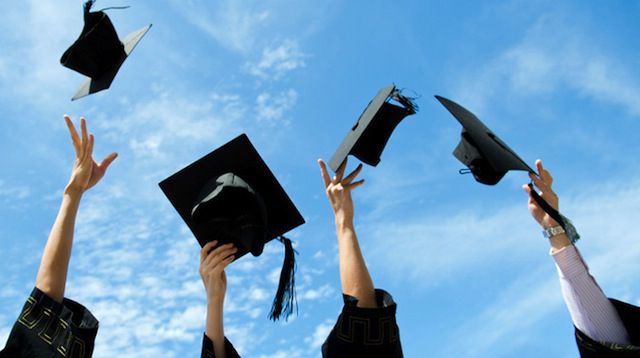 Living with your friends, being around thousands of other people your own age, seeing something or someone new every day…at no other point in your life do you experience anything like this. With my end of work placement looming I will be able to relax for a month or so before actually returning which in itself will be amazing.
---
I have some bigger life goals I am working towards, but for me, right now, the short-term things are what I'm focusing on. Keeping a level-head and not over boiling my mind is so important. Being on top of my work recently has given me an extra boost and I think to myself 'I can do it', despite previously thinking that I really couldn't.
---
If you feel like your plate is about to over spill then have a think about how you can line up some of your own goals to keep yourself going….it really helps!